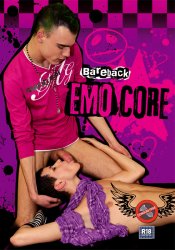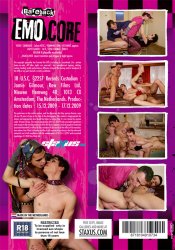 Also available
Summary:
Emo has been associated with a stereotype that includes being particularly emotional, sensitive, shy and introverted. Luckily for us these emo boys change once indoors, as they engage immediately in fucking hot 3-ways! Apparently rubber is not part of their lifestyle as they pound holes totally raw!
Description / Review:

Scene. 1: Three Horny Emo Twinks Fuck Hard & Get A Richly Deserved Facial
It's a well-known fact that every "Emo" in the Czech Republic is either gay or bi – well, at least according to this much-longed-for sequel! It's a supposition that's probably best not examined too deeply, of course; but then if these three young lads are anything to go by it might well yet prove to be the case. Blond haired wonder, Falco White, in particular, is one youngster who can never resist a bit of cock when given half the opportunity – as he proves once again when confronted with the combined horse-hung talents of David Ballard and Eric Harper.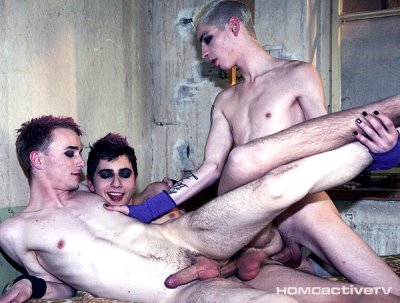 His ultimate ambition on this occasion, however, seems to be his desire to thrust that handsome, uncut rod of his deep inside his pals' hungry ass-holes – a desire that Ballard and Harper appear only too eager and willing to oblige. The result is a blistering threeway that only concludes when White splatters the contents of his balls over his pals' eager little faces. In a word, magnificent!

Scene. 2: Sensitive Boys Savour The Joys Of 69-ing ..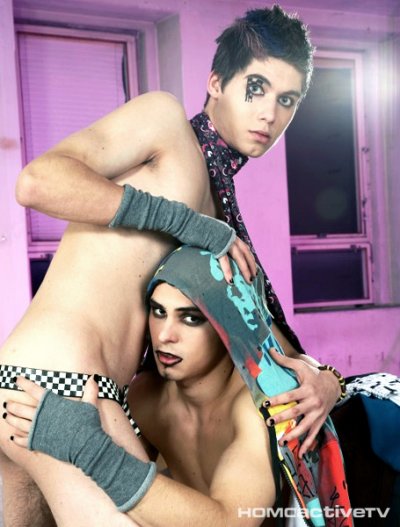 As any self-respecting "Emo" knows, the use of eye-shadow is integral to the image of any of these sensitive young creatures – a point that Sam Brooks is only too eager to underline to his friend, Peter Farrel, in the opening moments of this particular coupling. Worry not, however. Brooks's interest may be on Farrel's eyes for a minute or two, but it isn't very long at all before the youngster's attention has turned very solidly to what Farrel has packed in his tight, dark jeans. Needless to report, what he discovers in that stuffy, sweaty crotch doesn't disappoint; and it seems but the blink of a highlighted eye before both boys are laid out on the bed in opposite directions, 69-ing each other's throbbing shafts as if it's exactly what they were born to do. Brooks, however, isn't really ever gonna be content until he's riding Farrel's meaty, unsheathed cock – a desire that's only eclipsed by his ultimate craving for a sticky facial!

Scene. 3: Scorching Threesome Not Satisfied Till They Taste Fresh Spunk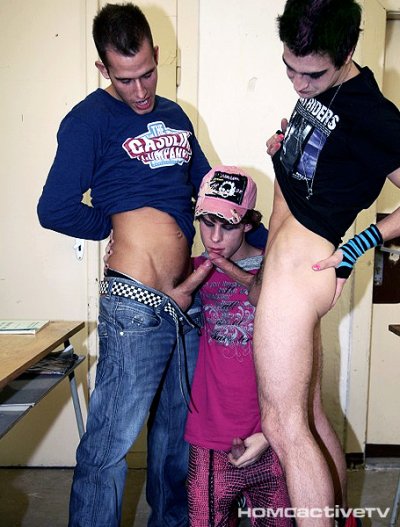 Cats, as they say, sleep anywhere – any table, any chair. Well, exactly the same rule applies to "Emos" in terms of fucking! As demonstrated very neatly here by Loui Eshby, Julian Tomlinson and Rico Armin, whose carnal instincts overcome them whilst studying in their classroom. Where the teacher is when such animalistic fervour takes hold of these boys is something that will, we suspect, remain forever the mystery; but it's unlikely to concern you fans of horny, uncut Czech twinks for too long. Indeed, all that's gonna be concentrating your mind is the choice between working the rewind button on your remote or working your tight fist up and down your own aching shaft! Because, let's be honest here, these three young punks will have you doing just that, as they engage in a feverish session of hot, raw sex, before dumping the contents of their overworked balls into spunk-hungry mouths. Complete sluts, all three of them!

Scene. 4: Cropped Haired Pretty-Boy Gets An Arse Load Of Jizz!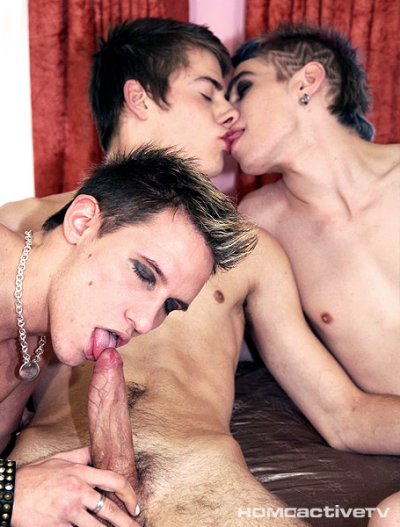 Julien Heath, of course, is very much the face (and ass!) of the moment. He's taken the Czech Republic by storm – in gay porn terms, at least – and it's perhaps no surprise that this stunning pretty boy should crop up here once again, this time decked out in the arguably unrecognisable form of an "Emo". On this particular occasion, it's young Louis Brooks who's won the rights to entertain the fellow – a task that he undertakes with understandable gusto, first feeding off Heath's generously-sized shaft, and then using his own knob-end to plug Heath's notoriously able butt-hole. The sight of Brooks' moon-sized butt pounding back and forth out of Heath's tight crack is enough in itself to get most of us into quite an undeniable lather; but the piece-de-la-resistance comes (excuse the pun!) when the lad spews a fabulous wad of jizz into Heath's guts. Little wonder that Heath himself blasts a terrific display in immediate response.

Scene. 5: Spit-Roasting Pals Just Love To Work A Tight Hole Into A Gooey, Sloppy Crack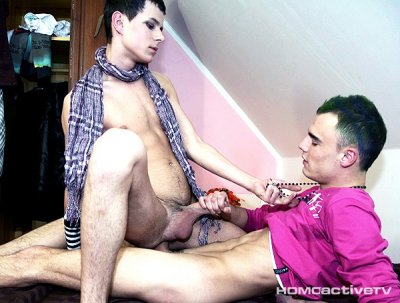 "Your Mum Would Love Me" declares one of the tee-shirts in this scene, but chances are that it won't be your mother's opinion of these three horny twinks that will concern the vast majority of you. In fact, we very much doubt that any of you will give either parental figure so much as a glancing thought as Alex Grander, Saul Maxwell and Robin Seeder take time to strip away their "Emo" attire in order to engage in the sort of debauched, hedonistic pleasure that most parents would disapprove of anyway. Still, who the fuck cares about what their mother thinks? Certainly not these young fellows, who are soon giving head and rimming ass like their very lives depended on it, and who don't seem truly content until they're united in the kind of raunchy spit-roast that your Granny always warned you about! Utterly uninhibited, totally raw and guaranteed 100% filth, it doesn't conclude until asses and mouths are dripping with fresh cum!
Additional Information
Categories: UK R18 / XXX Gay Adult
Running Time: 103 mins, Year: 2010
Price: Around £15*
Starring: Eric Harper, David Ballard, Falco White, Julien Heath, Louis Brooks, Julian Tomlison, Alex Grander, Loui Eshby, Saul Maxwell, Rico Armin, Robin Seeder, Sam Brooks, Peter Farrel
Director: Vlado Iresch
Studio: Staxus / Bareback Emo Boys
Buy DVDs online at: Homoactive, Simply-Adult.com and Radvideo (USA)
Download: Staxus / Bareback Emo Boys
Gay Video On Demand: Staxus, See also: www.gayvod.co.uk
Member site: Staxus.com
Country: Czech Republic, Language: Czech, with English subtitles
Additional info: No Regional Coding