Summary:
He's the semi-professional boxer from Slovakia with a hunger for cock, and whose willingness both to give and take has made him a STAXUS favourite right from the very first round! Now you can enjoy some of his best performances (with the likes of Marty Love and Dick Casey) in a spunk-stained cumpilation that'll have you reaching for the tissues time and time again.
Never one to underperform, he's mixed with some of the best east-European gay porn talent around. So sit back and enjoy the cream of this young slut's filthy-minded résumé - a living legend who's seemingly never satisfied until the last drop of jizz has been milked from every last dick in sight!
Six Scenes - Compilation Gay DVD
This title represent great value for money given the amount of quality content and running time. However, to ensure you don't waste money buying the same content twice, this compilation features scenes from the following titles:-
Scene 1: Cute Cock-Whore Gets Stuffed Both Ends From His Horny Mates!
From: The Nutcracker, Scene 2
Scene 1: Tim Law, Dick Casey, John Core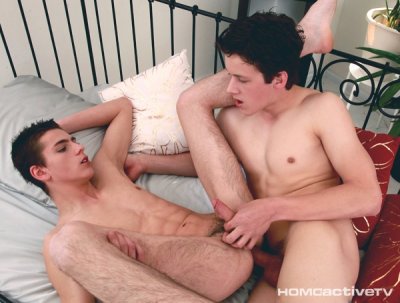 Some boys have only one love all their lives and wouldn't dream of straying from their boyfriend's bed. Others, like Tim Law, are complete sluts – a guy who's only too happy, willing and able to take whatever opportunity for cock comes his way! Ironically, one mere glance at the lad would make you think that he's the very picture of innocence, with his doe-eyed energy and winsome smile. But this is a guy who clearly thinks nothing of playing around with one fucker one minute and with another the next – beginning with fellow twink, John Core, who clearly can't wait to get some of that hard meat up his ass at the first opportunity. Not that Law is adverse to taking dick himself, as the two cuties battle it out in a flip-flop cock-crazed session that'll have you on the brink of ecstasy. Don't blast too soon, however. Core's barely caught his breath from his own sticky climax when thin-lipped beauty Dick Casey – who's been watching from the wings – steps in to allow Law a delicious gobble of his meaty, uncut knob. The resultant goo proves to be quite literally one in the eye for Law, who reaches his own sticky, breathless climax just a few moments later.
Scene 2: Tim Law Rides Some Uncut Blond German Twink Dick!
Cast: Tim Law and Phil Raven
From: German Sex Holiday Scene 2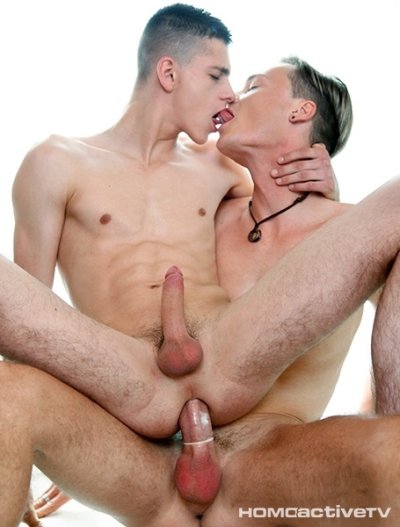 It doesn't really take much in the way of genius to see why blond German beauty, Phil Raven, is attracted to STAXUS exclusive, Tim Law – after all, what red-blooded guy would be able to resist the young twink's pert good looks? Neither is it really rocket science to understand Law's brooding penchant for Raven, whose heavy mane of blond hair and handsome Teutonic frame is every inch what we'd expect given his nationality. Indeed, the on-screen sexual chemistry between these two sex gods is quite palpable almost from the very moment that the camera starts to whirr; and the prompt emergence of Raven's closely-trimmed uncut cock (whose size could almost warrant it a zip-code of its own!) only adds to the intensity of the encounter. What follows is a fabulous display of fornication that'll have you reaching for the Kleenex time after time; as Law rides that thick, meaty member in pretty much every direction known to man and quite literally gets the spunk fucked out of him in the process! But it's the flood of jizz that the boy gets blasted over his face courtesy of Raven's knob that warrants greatest acclaim – a chin-dripping finale of the highest order!
Scene 3: Locker room four way fuck fest
Cast: Aslan Brutti, Mickey Moon, Tim Law & Jack Hammer
From Score, Scene 1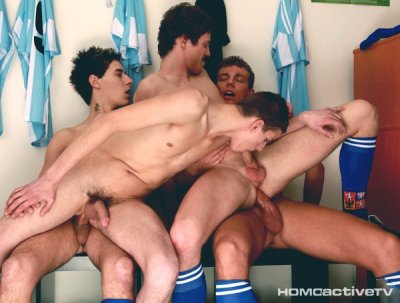 Changing rooms can be real horny places – after all, where else do you get such intensity of sweat and testosterone? So it's little wonder that STAXUS exclusive, Tim Law, is overcome when he finds himself surrounding by football shirts and boots. Law is a smooth, barely-legal looking boy babe who (as quickly becomes apparent) loves a cock in his mouth and a cock up his arse. In short, he just can't get enough man-meat to satisfy his craving for dick. So it's perhaps a dream-cum-true when his jock-sniffing antics are interrupted by the arrival of Aslan Brutti, his super-sexy buff teammate. It certainly doesn't take many moments before Law's lips are hanging off Brutti's super-sized knob; and the arrival of Jack Hammer and Michael Moon onto the scene merely makes the young twink's predicament all the more intense. Needless to say it's no time at all before there's a super hot locker-room foursome underway, with a fabulous display of dick slurping and cock riding ensuing. Chances are you'll be totally drained of jizz by the time the lads partake in a stupendous daisy-chain fuck; but the sight of Law taking two sticky facials will surely drive you over the edge!
Scene 4: Start Your Day The Czech Way - With A Raw Fuck & 2 Wads Of Jizz!
Starring: Tim Law and Brad Fitt
From: Valentino's Valentines, Scene 3
Anyone who's been party to a long-standing relationship will probably recognise and understand young Tim Law's position here, waking up in the arms of his lover and feeling as horny as fuck. So what's a boy to do? Quietly sneak out a solitary wank without your boyfriend knowing? Or make every effort to wake your partner for an early morning fuck without it looking quite as deliberate as it clearly is.
Fortunately for us, Law opts for the latter of those two options, engaging in a sensual session of cock-sucking and mutual masturbation with Fitt, who continues to sleep as if nothing untoward is happening at all. It's a curiously enigmatic (and highly erotic) pairing and one that'll have you oozing in excitement for sure. Law's opening spray of jizz over Fitt's crotch marks only the beginning of the adventure, however, as the sleeping beauty finally regains his senses and the two fellows engage in a raucous, steamy set-piece that ultimately results in the lads flip-flopping between being top and bottom. It's a stupendous escapade that unsurprisingly results in even more copious quantities of spunk being sprayed. A definite must-see for twink-obsessives everywhere!

Scene 5: Hot Twink Gets Fucked All Around The Ring By Hunky Rival!
Cast: Marty Love, Tim Law
From: CockOut, Scene 1
With all the close bodily contact that's involved in the pursuit of their sport, it's no fuckin' wonder that cute twink, Tim Law, and his muscular rival, Marty Love, feel increasingly horny during the course of their latest bout in the ring. Indeed, professional rivalry is soon eclipsed by private passion, as Law slips down to indulge in a very personal round of cock-sucking that'll leave you crying out for more! As it happens, fellatio is a somewhat hastened affair in this scene – Law's appetite for cock is such that he quite literally cannot wait to mount his pal's meaty uncut ramrod and to give it the kind of ride that'll quite probably have you dumping a load there and then.
But don't be in this cutie's hurry. What follows here is a terrific session of ass-bangin' par excellence, as Law literally gets pummelled and pounded in every direction. On his front, on his back, from behind, from on top – this fresh-faced beauty takes every blow that Love can muster, and it almost comes as a relief when he finally splurges all over his own belly. The highlight, however, follows immediately after, as alpha-guy Love jizzes all over Law's hungry pucker then rams the thick gooey shaft deep inside!
Scene 6: Scorching 5-Guy Fuckfest Results In a Tsunami Of Hot Jizz!
Cast: Justin Conway, Kamyk Walker, Tim Law, Xander Hollis & Troy Stevenson
From: Up For It, Scene 3
Czech boys have always had a bit of a reputation for being cock-hungry whores, and this fine escapade – featuring Xander Hollis, Kamyk Walker, Justin Conway, Troy Stevenson and Tim Law – is going to do little to undermine that belief. Fact is, these five horny fuckers are like a gang of oversexed hyenas on heat, as blond-lad Conway leads the way in stripping off to get down and dirty!
ot that our fans are gonna be disappointed by the lack of constraint, that's for sure; indeed we reckon it'll be a matter of just a few minutes before you're all tugging on your dicks in response to the sight of this dick-mad quintet slurping on each other's cocks. Don't bolt too early, though. The black leather sofa which serves as the backdrop to these hardcore antics is put to a whole new level of service when the boys begin to fuck around – quite literally!
Stevenson leads the field, bouncing up and down on Hollis's rock-hard cock; whilst Walker and Law fight between themselves to enjoy the pleasures that only Conway's knob can provide. It's wild, it's raunchy, and it's exactly the kind of perverse fun that you lot are gonna love big time! All nicely wrapped.
Popular Gay DVDs featuring Tim Law
You can find loads of content featuring Tim Law online at Staxus.com. See also: Tim Law Gay DVDs