Boyfriend Experience - Gay DVD - Studio: Lucky Youngsters - new

These hungholes are tight and super-sealed, but nothing can keep out these horny butt crackers as they breach the seal and slide right on into these warm and welcoming assholes!
All You Want - Studio: Lucky Youngsters
These guys are hot and ready to give you all you want! So if hot boys with huge cock and balls is what makes you want to pull out a hard dick and rub one out, then this film is the perfect set up to do just that! Don't miss out on a hot film that can give you "All You Want"! Enjoy!


BadBoys - Studio: Lucky Youngsters
These Bad Boys know how to make each other feel good. In this case, the badder the boy, the bigger the toy! Featuring a host of new faces in scorching bareback action - this is hot and horny bad boy banging!

Cast: Clay Osborn, Goran Vic, Lucky |

Bareback Tooltimes - Studio: Lucky Youngsters
Bareback Tooltimes is a full-on gayteen dvd from Vimpex, the boy/boy specialists, and is directed by porn veteran Luis Blava. See a boy with a deep tan and rippling muscles as he wanks in front of the camera, just for us! What about the blonde twink with the pretty blue eyes, who wraps his lips around his buddy's stiff meat? These boys take cock in the ass - and not a condom in sight!

Boys Hard Working - Studio: Lucky Youngsters

Check out these hot hard working twinks as they go totally bareback! Lots of hot and horny action as these twinks lick, suck and fuck each other.
Camp Boy Butt - Gay DVD - Studio: Lucky Youngsters

These dirty minded twinks go crazy with their most extreme fantasies in Camp Boy Butt! Boy holes are stretched and plugged with burning dicks. Cute boys get tortured with toys and their balls get squashed before thick cocks are slammed into their tight holes and these streams are so never ending it's hard to believe some of these horse hung cocks can hold so much spunk!
Cheeky Cum Lads - Studio: Lucky Youngsters

Eight young Cheeky Cum Lads get up to all sorts of mischief when they get dirty down on the farm during their school holidays. It's backbreaking and tedious work, but it has one big consolation - you're surrounded by other fit young teen lads! With no girls about there's only one place to stick your aching teen cock, and that's up another lads arse!

Cock Tales - Studio: Lucky Youngsters
12 models , Totally bareback, Facial cumshots
Cum drinking and XXX-photo gallery
Dangerous Sinner - Studio: Lucky Youngsters
Follow these horny, young guys as they hook-up for some scorching bareback sex. Their libido is in overdrive and their juicy dicks are always throbbing boners!
Dirty Calls, Hot Fucks - Studio: Lucky Youngsters

These young guys are making booty calls for real! Ass licking and pumping galore.
Do Not Let Me Go - Studio: Lucky Youngsters

Do Not Let Me Go is packed to the rafters with young virgin boys having their first sexual experience as massive cocks slide down their tight wet holes! Five scenes of pure twink lust open with two taut youngsters caressing on the sofa.
Golden Shower - Gay DVD - Studio: Lucky Youngsters

A fine collection of young studs and twinks engage in a series of piss and cum-filled frenzies in Golden Shower - a seriously wet flick. Open mouths savour the fresh yellow nectar, whilst eager tight asses get to taste the pleasure of hard bareback sex. You'll need more than your umbrella as these horny lads imbibe cock before getting the drenching of their lives.
Gravel Pit Fucking - Studio: Lucky Youngsters

8 randy twinks in bareback action! 5 scenes open air-greedy fucks, and mouthwatering cumshots! You won't want to miss this!
Horny Water Rats - Studio: Lucky Youngsters
In the shower, bath and other wet places you will find smooth, fit Horny Water Rats having sex - totally bareback. A cute dark haired teen is in the bath caressing his meat when his boyish pal comes in for a wee. As he's pissing he can't help sneaking glances at his handsome mate's nakedness and, of course, he ends up naked and erect in the bath as well!

Hot Fuck, Cold Spunk - Studio: Lucky Youngsters

Nine Euro-pups fool around in the snow before warming up with some sizzling bareback sex games in Hot Fucks, Cold Spunk! The opener sees three boys returning from snowboarding but before they get to their lodge, one gropes his pal and dares him to drop his pants!


Inglorious Guys - Gay DVD - Studio: Lucky Youngsters

Inglorious Guys is 100 minutes of beautiful guys with peachy arses being mercilessly fucked. 100% bareback, this twinky treat is too good an offer to pass up!
Jolly & Greedy - Gay DVD - Studio: Lucky Youngsters
Jolly & Greedy is a Euro-twink outdoor adventure with four scenes that sees groping and fondling leading to kissing, and stiff dicks coming out to play. Two young lads lark about in a lake, throwing mud at each other and generally messing about. They are watched from the bank by another friend, whose cock grows harder as he watches the boys play in the water.

Let's Do It - Studio: Lucky Youngsters

Let's Do It brings you a cast of hot young twinks having hot dicks rammed up their smooth tigh butts, totally bare! Cast: Marlon Moreno, Patrik Staw, Others
Let The Hot Cum Run - Gay DVD - Studio: Lucky Youngsters
Let The Hot Cum Run is a Euro adventure in which sexy teenage lads drink the hot young jizz of their horny mates and get butt fucked bareback. Two young friends share a drink together, and are soon engaging in a pillow fight. Well, we all know how that's going to end - in a horny teen banging session. Two lads take a stroll in the woods and are quickly hankering after some cock.

Lollipops - Gay DVD - Studio: Lucky Youngsters

Come play outdoors with the boys in Lollipops. It's the end of summer and these youngsters with their ripped bodies are hot and ready for new experiences. In fact, the lads are hungry for hot cum and big dicks! Gorgeous, dirty, and ready for jizz showers!
More Cheeky Cum Ladz - Gay DVD - Studio: Lucky Youngsters
Eight cute faces in More Cheeky Cum Ladz get swamped with cum in five scenes of hot bareback action. Watching internet porn is a surefire way of getting you hand - the first cute twink rubs his hard-on over his jeans, feeling the bulge growing. He frees his confined snake and, whilst he's jacking his own rabbit, his friend enters the room.


Open Air - Studio: Lucky Youngsters
In Open Air you'll find plenty of threeway twink fucks outdoors in forests and fields! The first three youngsters fool around with a large mushroom before they start to fool around with each other. Hard cocks are freed from blue jeans and the gobble gang suck and blow for all their worth until each one shoots their seed onto the upturned face of his pal

Outdoor Job - Gay DVD - Studio: Lucky Youngsters

The fuck-a-holic young boys in Outdoor Job just can't get enough of each other's sweet nectar as they fill hot holes with their bare uncut poles. A young lad out walking spots a fit teen farmer scything his field and stops to watch him work.
Playmates Fucking Hard - Studio: Lucky Youngsters

Catch young super cuties and their friends in Playmates Fucking Hard, packed full of hardcore action with loads of fucking! Horned up twinkies with enough dick to satisfy the most cum hungry boys in this bareback-movie with some super-cute Czech boys!
Randy Andy: Hot For Sperm - Studio: Lucky Youngsters

Randy Andy: Hot For Sperm is filled to the brim with hot and horny twinks fooling around with each other. When a young twink is joined by his friend in the bathroom the pair starts splashing each other with water. Pretty soon they are butt naked in the bath and sucking on hard cock.
Rascals Skater's - Gay DVD - Studio: Lucky Youngsters

These Rascals Skater's sure do know how to grind and flip - and not just with their skateboards. The only thing they like more than being on their boards is hooking up with their bros for some hose n' hole sucking and bareback fucking!

Raw Jogging and Jerking - Studio: Lucky Youngsters

Here comes the sun - and the boys of Raw Jogging and Jerking are getting hot and sweaty! Changing into their running gear, these fresh faced boys stretch and warm up - but the only thing they'll be pulling is each other! Taking a well earned rest, two boys relax by stroking and gently massaging each other.
Raw Rural Rascals - Studio: Lucky Youngsters

Living far away from big town attractions, these Raw Rural Rascals have to make their own fun. Out walking in a field two twinks stop to have a kiss and a cuddle up against a straw bale. Undressed, the lads are soon licking nipples and rubbing one another's firm lithe bodies.
Robby Gets Them All - Studio: Lucky Youngsters

These lucky young men get gotten from sexy leading man, Robby.
Smart Asses - Gay DVD - Studio: Lucky Youngsters
They suck cock better, fuck arse better and swallow more loads than your usual eighteen-year-old! Could anything make you happier than a nice big raw dick being shoved into your tight hole? These bottoms don't think so! They relish big cocks up their asses. Nothing could make them happier!
Snow Rascals - Studio: Lucky Youngsters
After a days play in the snow, these cute faced Snow Rascals soon get warmed up by kissing, rubbing and bareback fucking! After a snowball fight, two young lads return to their house shivering from their exertions. Huddled together for warmth, they are soon out of their clothes and into each other as throbbing cocks are warmed with pulsing tongues and open mouths.
Soccer, Sperm and Spunk - Studio: Lucky Youngsters
Soccer, Sperm & Spunk is a superb bareback movie featuring plenty of cute young Czech boys building up a sweat with intense football training and hard fucking! One lad is warming up for a kick around when he notices he's being watched by a boy, and saunters over for a chat.
Sperm Kidz - Studio: Lucky Youngsters
When you have a title like Sperm Kidz you know you are in for a real treat. Filmed in a tranquil countryside location these young boys make hay while the sun shines and embark on some outrageous bareback antics in the great outdoors.
Sperm Kidz 2 - Gay - DVD - Studio: Lucky Youngsters
Don't be fooled by the youthful appearance of the lads in Sperm Kidz 2, they have the cocks of men - and they know how to use them. Three young guys are just sitting around talking, but the conversation soon starts to wander - and so do their hands! The lads strip off their tops to reveal their young, hairless bodies and, when cocks are freed from the confines of their jeans, they can't wait to get their mouths around the blue veined boners.
Spoiled Boys - Studio: Lucky Youngsters

9 youngsters in heavy action! 7 facial cumshots! 100% bareback that includes outdoor sexy games!!!
Standing Erection - Studio: Lucky Youngsters
Standing Erection finds a group of boys in a gay movie theatre - in no time at all, they pair off, where groping and fondling leads to kissing and stiff dicks coming out to play! When the clothes come off - the sex moves into full gear with sucking, bareback fucking, creamy facials and plenty of cum eating for your enjoyment!
Suck and Fuck - Studio: Lucky Youngsters

Sizzling suck, fuck and cumfest. Anything goes with these hot studs. Willing asses begging for a good fucking and sucking.



Sugar Blondies - Gay DVD - Studio: Lucky Youngsters

Sugar Blondies is full of bare raw fucks, with six mouth-watering scenes and twelve sex drunken kidz. One cute blonde is fast asleep and his room-mate comes home with all intense and purpose of getting changed, but once he spies this sleeping beauty with his cute butt on show, he can't help but undress and snuggle in beside him.

Summer Breeze - Gay DVD - Studio: Lucky Youngsters

Summer Breeze takes you back to the sexy and beautiful days of summer and gorgeous young boys. Fresh horny boys in an all-bareback masterpiece that will leave you speechless! A free bonus film, Sunshine Boys, is included.

Cast: Nicco Rees, Carlo Tucci, Others
Tasty Twinks - Gay DVD - Studio: Lucky Youngsters

The fuck-a-holic young boys in Outdoor Job just can't get enough of each other's sweet nectar as they fill hot holes with their bare uncut poles. A young lad out walking spots a fit teen farmer scything his field and stops to watch him work.
Threeways Best Ways - Gay DVD - Studio: Lucky Youngsters
Threeways Best Ways is 100% condom free with a super sexy spit-roast in every scene. These skinny young boys bend over for the ultimate banging session as one lucky lad always becomes the twink meat in the energetic fuck sandwich. Threeways Best Ways is nearly two hours of bareback tag-teaming at it's twinkiest best!

Versatile Lads - Studio: Lucky Youngsters

A sexy exploration of teen sexuality as 18 year old boys get it off with their mates, enjoying the taste and feel of hot, hard teen cock (and spunk) and in every scene the lads both take and receive anal - bareback!
Wet Inspiration - Studio: Lucky Youngsters
Are you, like us, a little impatient with so-called erotic dvd's which plunge straight into the grunting and grinding, without taking the time or trouble to set the scene? If so, you will enjoy Wet Inspiration. It's a twinkfest, to be sure, with handsome, skinny lads snogging, sucking and rogering one another - but what sets it apart is the care which director Luis Blava has taken to build a sense of anticipation, and to give us a feel for the personalities of these boys.
Esmale - UK Gay Adult Shop / Gay Fetish Shop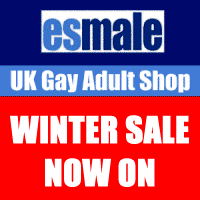 Esmale (UK Gay Adult Shop) sells a large range of gay adult sex toys including a range of fetish and restraint products, Cock and Ball play items, Whips, Paddles and Slappers, Blindfolds, Masks and Hood and are the UK stockist of Mr B leather and fetish products. They also sell a large range of aromas, condoms and lube, fleshjacks, jock straps and anal toys. Treat yourself!
Save an extra 10% on top of their already discounted prices with our exclusive code 'GAY10'. Click here to shop
See also: www.gayadultshops.co.uk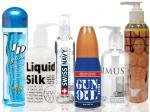 Health warning: Sex without a condom (Bareback Sex / Raw Sex) can expose you to potentially fatal diseases including HIV.

Make sure you know the facts. Practice safe sex using Condoms and Lube (Use code 'GAY10' to save an extra 10%)

You must be 18 or over. 2) 906 calls cost 50p per minute + your phone company's access charge.
SP = 4D, Helpline: 020 7966 9686.
.3) You must be the bill payer or have the bill payers permission. 4) Call details may appear on your bill.
GBN, PO Box 6991, Leicester, LE1 6YS, UK.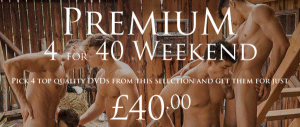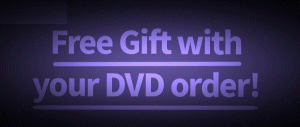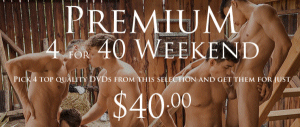 Spend £100+ with SimplyAdult to qualify for a free DVD (value upto £20)
When you buy gay DVDs from SimplyAdult, from a choice of over 13,500 titles, if your order totals £100 or more, you can choose an additional dvd from anywhere on the site (upto value £20) absolutely free!
Discount prices & low cost delivery.
Lucky Youngsters Gay DVDs

Related Vimpex Studios

German Gay DVDs Studios
(Deutsch Homosexuell DVDs Studios)