Missionary Boyz:
Elder Solano Chapters 1 - 4 - Gay DVD


Summary:

Elder Solano was having trouble in school so his wealthy father, worried that his son was out of control and harbouring homosexual feelings, sent him to the Order, unaware that his son's secret desires would be explored and exploited. After guidance from Bishop Napoli and Solano proves himself to be one of the brightest missionaries the Order has seen in awhile, he is paired with Bishop Davies, in the hopes of further preparing the young men to be faithful sexual servants to the priests.

President Manwaring instructs Solano to extend his arms while holding textbooks signifying the weight of his sins. Once the weight becomes too much, Manwaring moves forward with the lesson in a much more hands-on manner. Elder Solano has passed all the tests, proving again and again that he is the perfect guide for young missionaries. All that remains now is the consecration ceremony, which Manwaring is eager to take part in.

Scene 1: Ordination

Elder Solano is known for his charming smile and his friendly ways. All the boys get a warm feeling when they see him walking through the halls. He is the embodiment of giving and the idea that a missionary boy should be in service all the time. Even when he was a child, Solano was this way. His parents were avid churchgoers who believed in passing on a sense of charity to their son. Solano never questioned whether or not he should be charitable. It simply became part of his makeup, something that came naturally. And it seemed to make the people around him happy, so he kept it up through his whole life. Now, he has entered the mission, and his attitude has quickly earned him a positive reputation. Even the most cynical priests cannot help but look upon him with reverence and respect. The boy represents something holy and precious that cannot be undervalued. The religious are all anxious for him to ascend the ranks and join the high priesthood. They are certain that the boy will serve as the perfect guide for young missionaries who wish to give their bodies to the Order. So as strapping President Manwaring peers into Solano's warm eyes, he is proud to be the man to Consecrate the boy. He hopes that the intimate physical experience will become a warm memory in the boy's heart and mind. He takes off his clothes and the boy travels south, kissing the priest's stiff cock with his wet lips. He slides the girthy member into his mouth and sucks lovingly, hoping to please the strong man with every lick. Manwaring wraps his fingers around the boy's neck as he plows him mercilessly on the ground. Then, the boy strokes himself sensually as the priest thrusts to an incredible climax. Manwaring is happy to finally give back to the boy who is always giving.

Scene 2: Atonement

Ever since the new method of punishment was implemented, President Manwaring has been eager to try it out. While he is usually an advocate of more stiff forms of corporal punishment, he is pleased to deploy a more psychological means of getting to the boys. He is curious to see how it will work on a boy like Elder Solano. The young man is bigger than his fellow missionaries, and he is known for being particularly strong and able when it comes to physical activity. There are even rumors that he has braved feats like those required by the infamous Stretcher before just for his amusement. So there is a good chance that any physical punishment would prove to meager for the boy. Thus, Manwaring employs the new technique. He greets Solano in a blacked-out room. A sense of isolation fills the boy's mind. There is no one to ask for help except his disciplinarian, President Manwaring. Manwaring puts on a friendly face, treating the session as though it is a relatively casual affair. He is Solano's friend, trying to make sure that he keeps himself on the righteous path towards the Priesthood. But then, he instructs the boy to hold out his arms, holding up large textbooks that represent his sins. Before long, Solano will be unable to support the books, showing him the weight and burden of unrepented transgression. Once the psychological portion of the session is taken care of, Manwaring moves onto the sexual. He must imprint the lessons via a more hands-on learning device. He strips the boy's clothes and bends him over, slurping his tight hole as the young man gasps in shock. The boy licks and kisses Manwarings curved, stiff cock, covering his rod in dripping saliva. Then, he takes a raw anal pummeling that sense waves of pain and pleasure through his toned body. Elder Solano may have slipped up, but this intimate session is sure to set his mind right as he moves forward with his journey towards the higher ranks of the Order. And as far as Manwaring is concerned, he is a believer in the new technique. He can't wait to use it again!

Scene 3: Annointing

One of the newest priests to join the higher ranks of the Order is Elder Solano. The handsome young man was one of the brightest, most stalwart missionaries the priests had ever seen. From the moment he began his journey towards the upper ranks, it was clear that he would bring a new light and life to the Order and the young men it hopes to guide. So, as he takes on his first missionary, his colleagues in the priesthood keep a close eye on the goings-on. They want to make sure that their shining star is as good in practice as he is in theory. Solano takes on Bishop Davies, a kind, light-hearted boy who the Order has recently taken under its wing. The pairing is a match made in heaven. Both men are from the midwest and come from suburban, well-to-do backgrounds. The transition into becoming a faithful sexual servant to the priests is eased by the familiarity Davies feels when looking into Solano's eyes. It is as though he is looking at a future version of himself. He sees the kind of man he can become if he follows the Order's plan for him. Davies is honored to be chosen as Solano's first boy. He knows the importance of these sessions for the young priest's future, so he tries his hardest to follow everyone of his commands. The relaxed priest moves through the time-honored steps of the Anointing. He caresses Davies's nubile body, touching his toned muscles and feeling his cock get hard in his brilliant white pants. He peels the boy's clothes off and kisses his young asshole, sending a wave of pleasure through his anxious body. Then, he plunges a crystal rod into the kid's butt and penetrates his sore hole with his girthy shaft. Davies moans in pleasure and arches his back as he rides the priest's pole. He hopes that his obligations are fulfilled, and that he has proven to be a suitable first missionary for Solano. His only wish is for the man to go on to become one of the most esteemed members of the high priesthood. And as Solano works, his colleagues are most definitely impressed.

Scene 4: TBC


Shop - Buy Online / Ajouter au Panier / Bestellen
Please click below to check price and availability.

Missionary Boys titles are available to download from Homoactive. More recent titles are available to download in High Definition as well as Standard Definition.

Homoactive regularly offer 25% off downloads and / or a free bonus download with your order so it is worth checking the price by adding the title to the shopping cart to check.

Additional Information

Categories: UK R18 / XXX Gay Adult, Download Gay DVDs

Running Time: 90 mins, Year: 2021

Price: From around £33 / €40*

Starring: Elder Solano, Bishop Napoli, Bishop Davies, President Manwaring

Director: uncredited

Studio: Missionary Boyz

Buy DVDs online at: Homoactive, Simply-Adult.com, Radvideo (USA) & TLA Video (US)

Downloads @ Homoactive: Missionary Mormon Boyz

Gay Video On Demand / downloads: Missionary Boyz, See also: www.gayvod.co.uk

Member site: Missionary Boyz

Country: USA, Language: English

Additional info: No Regional Coding

Also available from Mormon Boyz: Elder Gardner: Chapters 5 - 8

Summary:
Elder Gardner has come to terms with his sexuality and desires, finding comfort in the presence and service of the handsome, older men of the Order. He knows that they love him completely and want to see him fulfill his calling. Still, he's conflicted by his strict upbringing, feeling a great sense of guilt about his arousals. The only time he's truly at ease is when he's being fucked hard by his superiors, desperate to make them happy and be the submissive missionary they've trained him to be.




Also available from Mormon Boyz: Elder Gardner: Chapters 1 - 4

Summary:
Handsome, young Elder Gardner has been living each day of his mission hiding a terrible secret. He's so burdened by the shame of his sexuality, he barely even looks at the sexy older men who've taken an interest in him. Deep down, all he wants is a sexy daddy to say the magic words that will free him from his angst: "good boy." The Brethren see great potential in him and we are excited to help him earn those words.

Also available from Mormon Boyz: Elder Ence Chapter 1 - 4

Summary:
Elder Ence has been a real trouble-maker since he began his Mission; he has never played by anyone's rules. He had always reacted badly to the idea of being subservient, submissive or meek. He was his own master. He didn't know what to call it, but around the other missionary boys the thought of himself as an alpha male. He wanted to be in charge. But everything gets turned upside down when he learns about the secret priesthood order, and the steps of initiation into a Higher Priesthood.




Also available from Mormon Boyz: Elder Ence Chapter 5 - 8

Summary:
The Brethren have seen what Elder Ence is capable of and are eager for him to continue his initiation into the Higher Priesthood. Despite his rebellious attitude and alpha male ego, the sexy young Mormon is learning that obedience has its perks.




Also available from Mormon Boyz: Elder Ivy: Chapters 1 - 4

Summary:
Elder Ivy has a rebellious spirit for a Mormon. He's always been naturally lean and strong and has been able to parlay that into getting what he wants. Entering his mission, he intends to take his place as top dog. He can't help being aggressive and horny, nor does he want to. He's young and hot and he's going to take every opportunity to fuck. As any good Mormon boy, he knows what the rules on sex are; he just takes great joy in breaking them. In fact, being forbidden just makes him want it more.




Esmale - UK Gay Adult Shop / Gay Fetish Shop

Esmale (UK Gay Adult Shop) sells a large range of gay adult sex toys including a range of fetish and restraint products, Cock and Ball play items, Whips, Paddles and Slappers, Blindfolds, Masks and Hood and are the UK stockist of Mr B leather and fetish products. They also sell a large range of men's designer underwear, condoms and lube, fleshjacks, jock straps and anal toys. Treat yourself!

Save an extra 10% on top of their already discounted prices with our exclusive code 'GAY10'. Click here to shop

See also: www.gayadultshops.co.uk

More Missionary Boyz Gay DVDs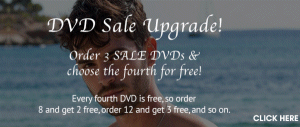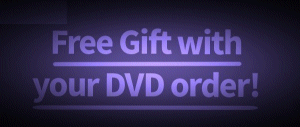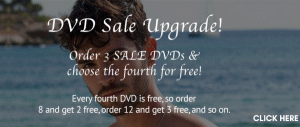 Spend £100+ with SimplyAdult to qualify for a free DVD (value upto £20)
When you buy gay DVDs from SimplyAdult, from a choice of over 13,500 titles, if your order totals £100 or more, you can choose an additional dvd from anywhere on the site (upto value £20) absolutely free!
Discount prices & low cost delivery.

Missionary Boyz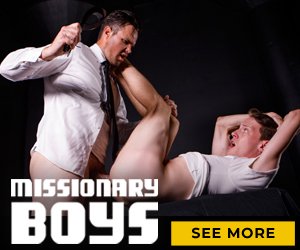 Titles are available to stream and to download.